This beautiful wedding events venue has been in the Palmer family over the past couple of hundred years. The Tudor Manor House is one of the most popular wedding venues in the UK. There is a stunning church on the estate as well as the Coach House Barn for a wedding breakfast. The venue also offers champagne reception on the lush croquet lawns.
The venue offers a wide range of quality companies supplying wedding and party services from Marquees, Internal & External Venue Lighting, Giant LOVE Letters, DJ's and Wedding Bands.
This 18th Century estate is surrounded by beautiful parkland with a long drive through stunning grounds and gardens. It is one of the most popular wedding venues in West Berkshire.

#3 – Ufton Court -
Ufton Court is a absolutely stunning grade 1 listed Tudor Manor situated half way between Reading and Newbury. This beautiful wedding venue is ideal and versatile for intimate and personal weddings as well as large weddings for over 150 guests.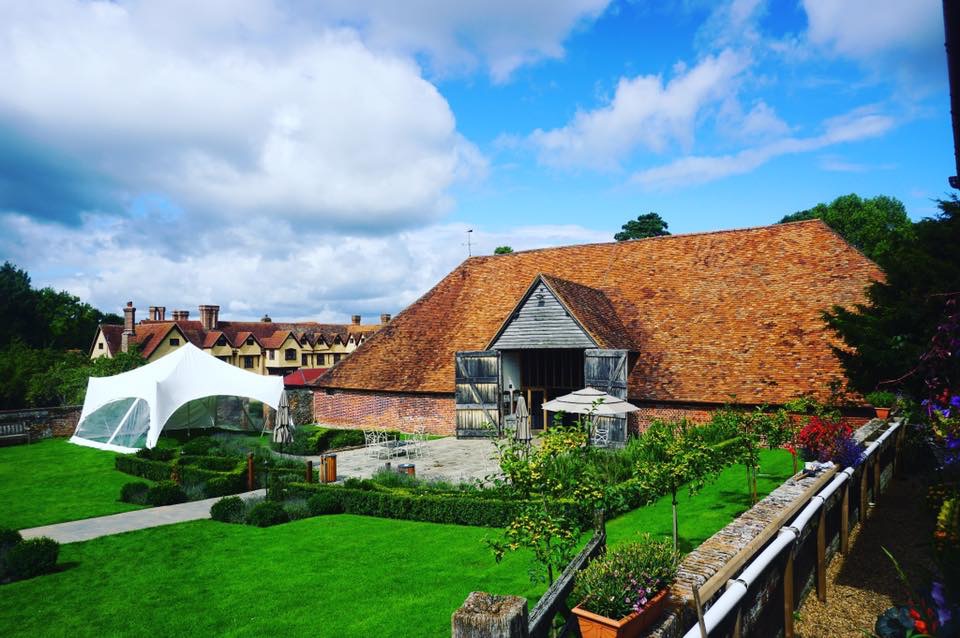 #4 – Lilibrooke Manor
#5 – Wokefield Park - Reading
With 250 acres and a full PGA quality golf course Wokefield Park is situated just outside Reading and is a very popular wedding venue for brides all over the UK. The venue boosts top of the range facilities including a gym and swimming pool as well as a beautiful lake and gardens for relaxing walks and spa treatments.
#6 – Park View Farm
Keep posted to the LEX Blog for our top 6 wedding venues in Buckinghamshire.