It is no surprise that a Rustic marquee wedding theme has been one of the most popular choices over the past few years in the UK. A rustic themed summer wedding gives the happy couple great control and a sense of satisfaction with planning their special day compared to other themes.
The great thing with a rustic style is that there are no set rules or a need for brand new items. Every year we come across couples that have designed and made a number of their own decorations which show how creative people can be. From homemade bunting to pebbles from the beach used as table name places, there is so much that can be archived that looks stunning while working with a tight budget.
A contemporary Capri marquee is perfect for rustic summer weddings as they are extremely versatile and can be easily transformed into the most beautiful setting.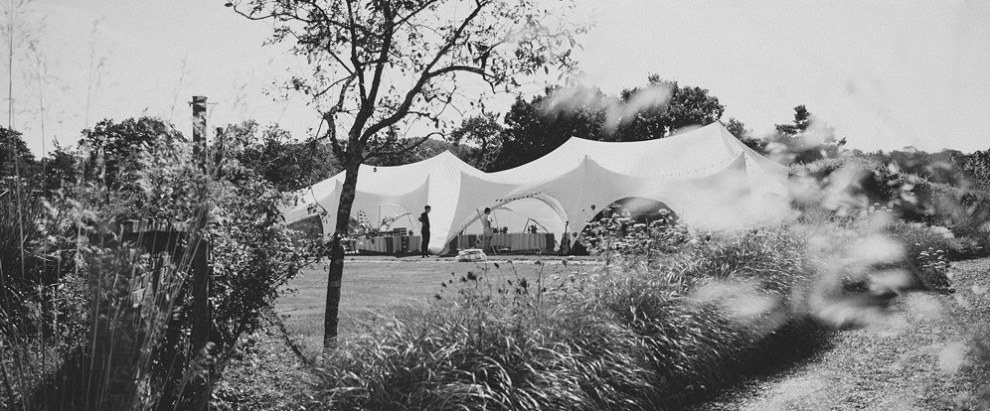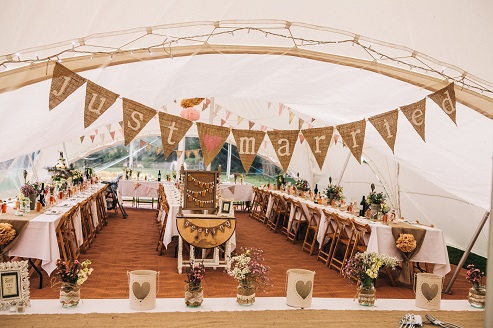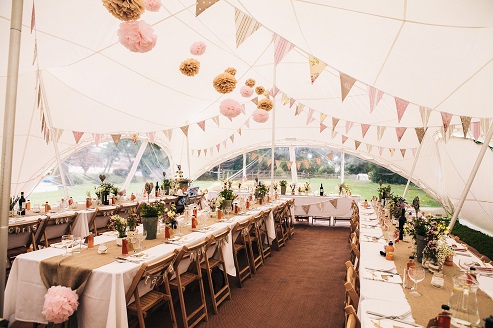 Vintage trestle table hire and wooden folding chairs along with white table cloth and hessian table runners are a great look and create a real rustic vibe. Along with different size glass jars for flowers or candles vintage metal pots and buckets are great for flowers, drink coolers and general decoration.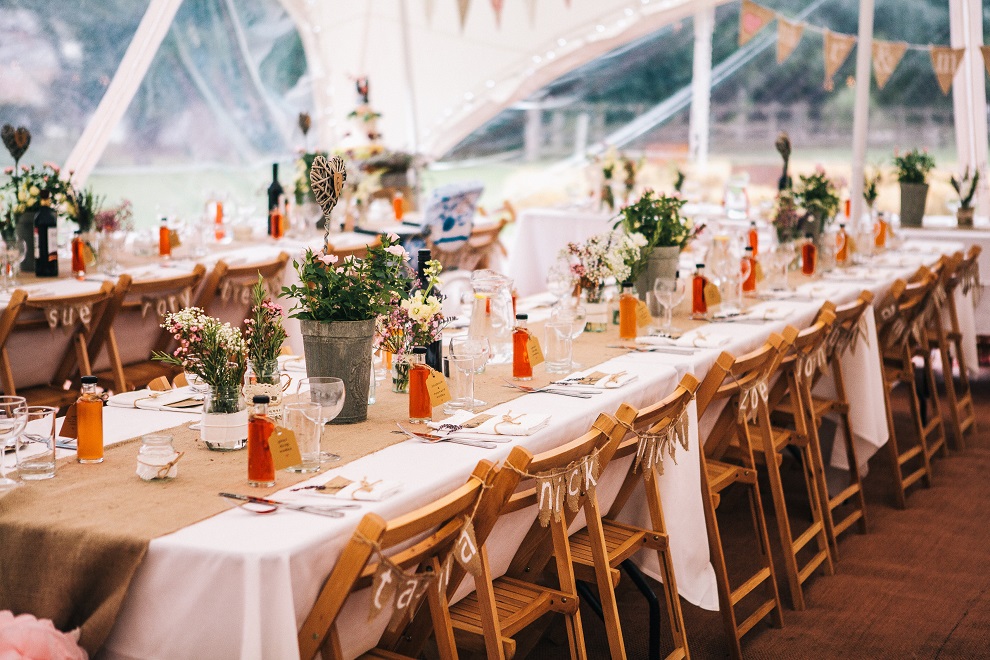 Homemade bunting consisting of different type and colour material looks really effective hung from the roof and poles of the marquee canopy. Getting the family or bridesmaids involved in making the bunting before the wedding is a great way to add some personality to the marquee. Buniting looks great with tissue pom poms and it also adds more colour to the wedding. Personalising short bunting lengths and creating seating names adds a personal touch as well as make your guests feel welcome.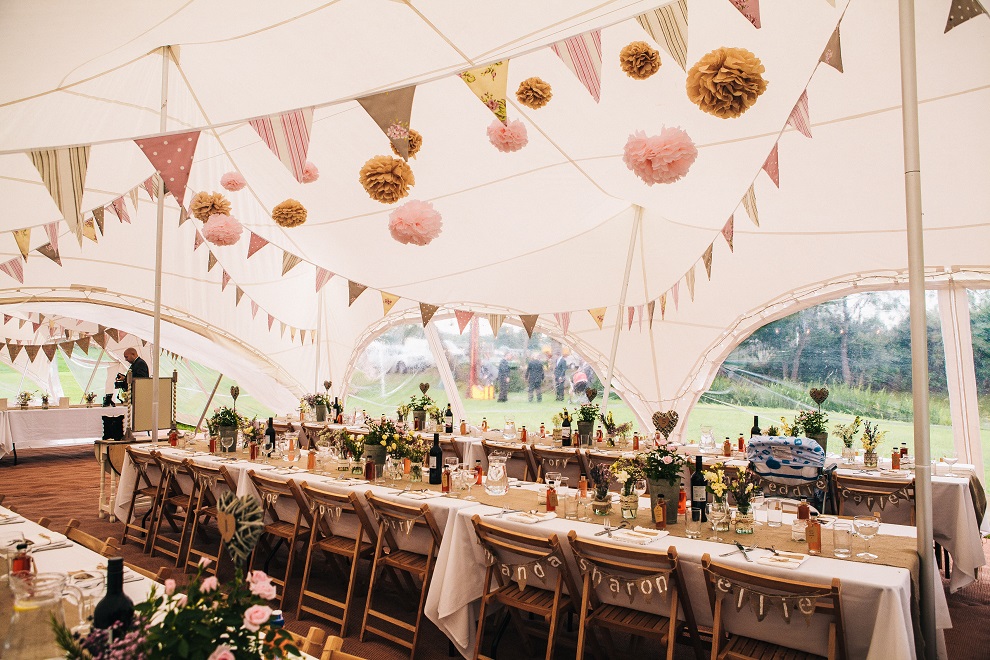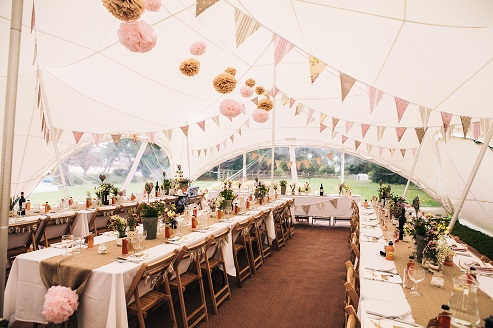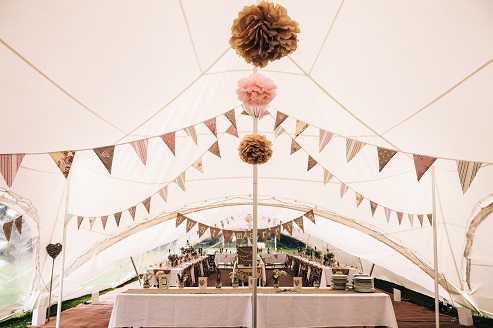 Gentle lighting adds so much character to the wedding and by simple but effective placement the whole evening can look beautiful in the rustic theme.
By adding warm white festoon lighting around the outside of a marquee or the perimeter of a barn courtyard you will gain a lovely warm golden glow in the evening. Additionally a warm fairy light in and around the venue will add so much atmosphere to the evening's entertainment.

Photos: www.cassandralane.co.uk
Photos: www.oxiphotography.co.uk
Marquee Lihgting: www.lexeventlighting.co.uk
Marquee & Furniture: www.lexmarqueehire.co.uk
For more ideas of weddings and party marquees visit our blog