While working at Dorney Court last weekend supplying our Capri marquee and wireless LED uplighters to illuminate the buildings exterior we decided to take some photos for our website.
The next day we were back in the office looking through the photos and noticed a strange blurry figure. Is this just light reflecting or is it a ghost walking the grounds of the Tudor estate. Dorney Court is apparently haunted by a bald women dating back centuries.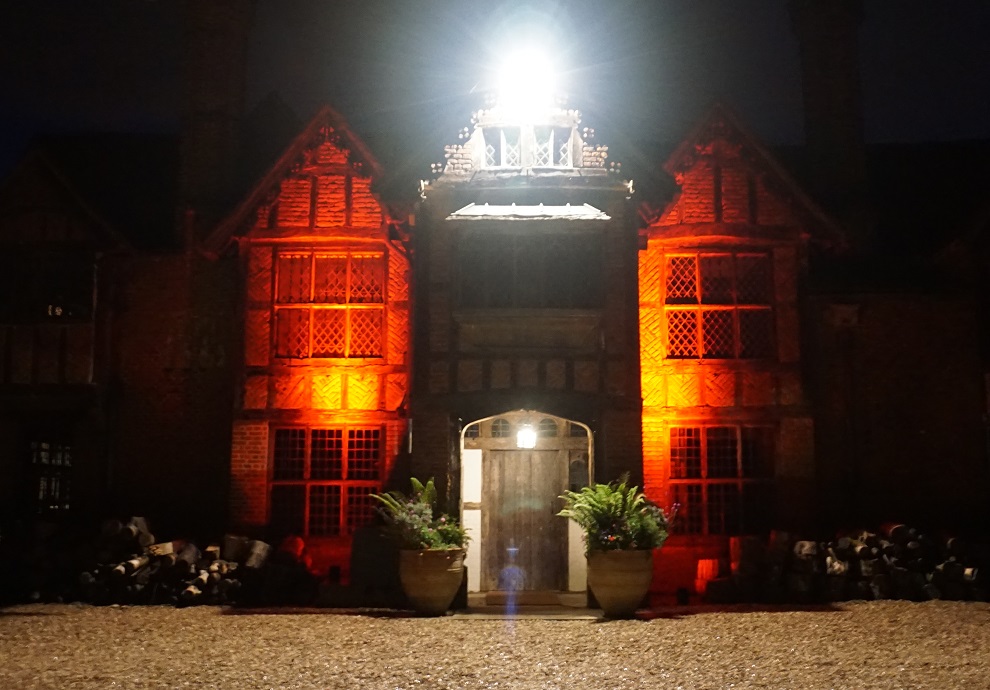 As you can see in the photo below the close up shows the blurry figure in more detail.
Located near Windsor on the Buckinghamshire and Berkshire boarder Dorney Court is a popular venue for weddings and is used as a film set for period dramas and films. This lovely venue is known to have strange sightings by visitors to this beautiful Tudor building.
What do you make of this ghostly figure?