Why choose a temporary venue over a permanent venue for an event?
This question will cross a lot of people's minds during the planning stages of their event as they list off the pros and cons of a marquee compared to a permanent venue. In recent years, the use of a marquee has become increasingly popular and here's why.
Ultimate Flexibility
Firstly, the flexibility you get with hiring a marquee is endless. The beginning stages of organising an event includes the number of guests attending and what they will be doing i.e.: dancing, exhibiting, displaying or simply watching a presentation. Choosing a marquee means you can choose the perfect one to fit your number of guests and the planned activity. There are fewer restrictions compared to a permanent venue that often has minimum and maximum capacity. The layout is completely flexible – the dance floor can be as large as you like, you can have a stage or a split layout with multiple focus areas.
The Blank Canvas
When it comes to selecting a theme and decorating the marquee, compared to a permanent venue, a marquee is a complete 'blank canvas'. Individuals can truly put their mark on the whole event by deciding the theme / decorations, the furniture, the accessories and even the colour of the mood lighting created by our LED Coloured Uplighters.
Literally Anywhere!
Additionally, you can't forget the main purpose that a marquee provides, you can literally place it anywhere! This can be particularly beneficial when planning a wedding as this means that you can have everything in one place, the ceremony, the reception and the evenings entertainment can all be under the same roof in the same location with no time restrictions (so you can dance all night if you want). Some examples of locations can be your own back garden, a forested woodland area space, a village hall garden or simply just a large plot of land.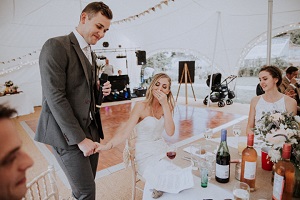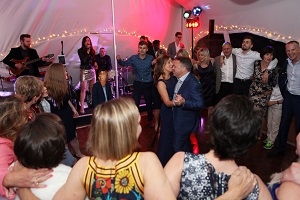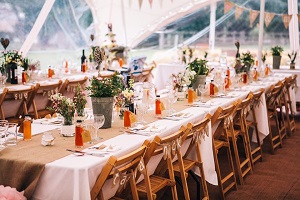 More than Marquees
As for us at LEX Marquee Hire, we are more than just a marquee hire company, we will help you plan your whole event, from organising caterers, to DJ's and additional party services.
Events Lex have worked on
Birthday Parties
Weddings, Anniversaries, Christenings
Concerts
Corporate presentations/Meetings
Training Days
Filming support
Contact the Lex team and we will help you create your perfect event.