When we were contacted by the stunning Mitre Hotel in Hampton Court on the bank of the river Thames to create a bespoke commercial Christmas lighting display we were taken aback by the beauty of the building. Creating a bespoke Christmas lighting display for their switch on celebration was a great honour and one we were determined to make perfect.
The building which was built in 1665 at the direction of Charles II as a 'hostel for visitors to the Palace'. has so many distinct features that we selected a 2 toned elegant lighting vertical string lighting display to accentuate the grand 3-sided bay entrance and mirror the theme of elegance and luxury that the hotel offers its guests.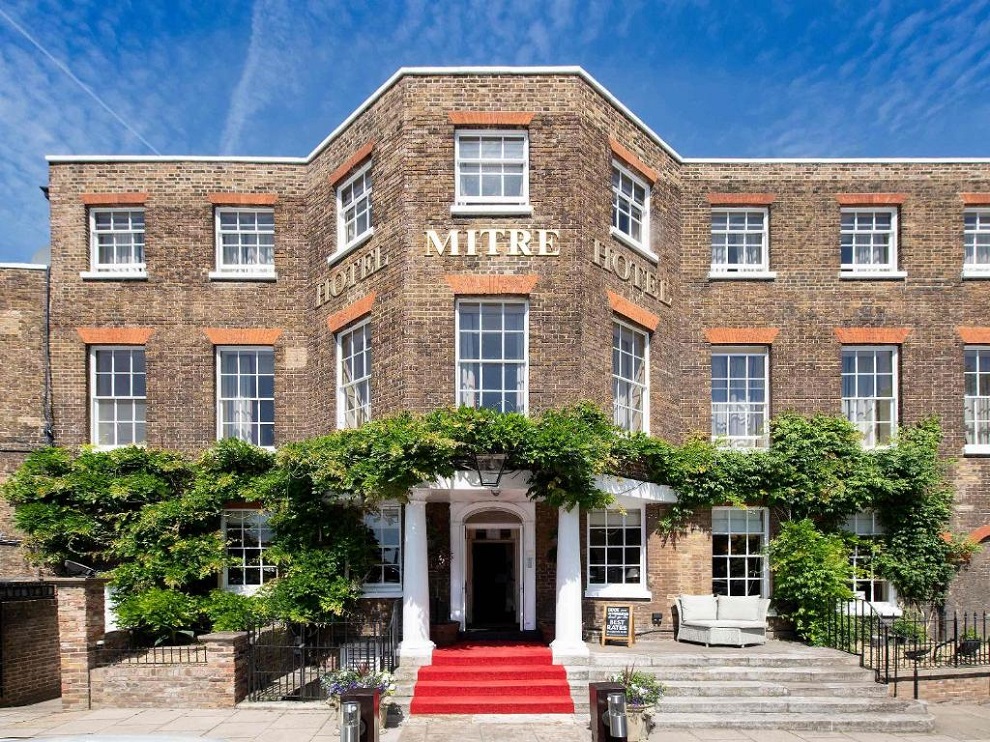 Following strict health and safety guidelines our team of 3 erected a total of 480 meters of energy saving LED lighting in a single day using a cherry picker to reach the 10-meter-high top of the building.
Christmas lighting switch on event
The hotel hosted a lavish light switch on evening inviting local choir singers and celebrity guest Angellica Bell to switch on the lights. A magical evening was had by all that attended the event.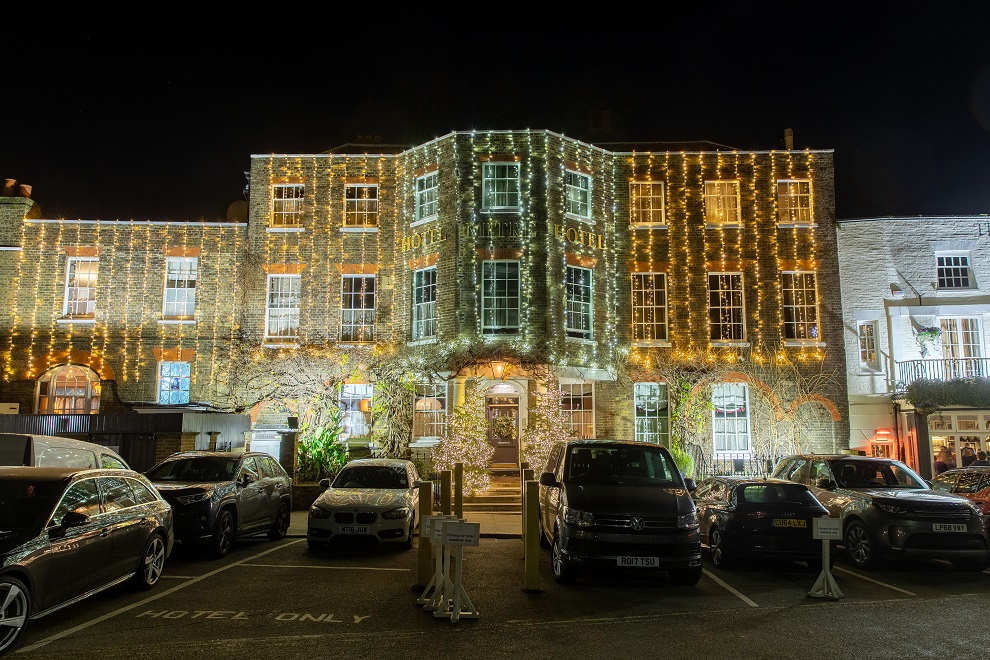 The lighting switch on event was widely shared on social media by the hotel and guests and created a great buzz for the hotel. Everybody wanted a photograph in front of the lights.
We are delighted that the Mitre Hotel chose Lex Marquee Hire for their Christmas lighting display and look forward to styling even more commercial properties for Christmas 2022.
If you have a commercial property of distinction and would like to make it shine this Christmas, get in touch today to discuss our Commercial Christmas Lighting options.