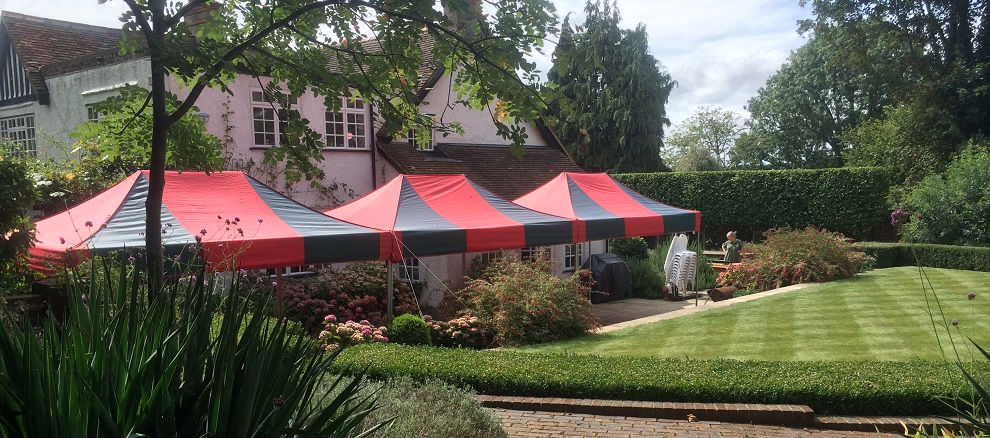 Mini Marquee Hire and Gazebo Hire.
When planning a summer garden party or wedding for 60 guests or less then our small garden marquee hire is an ideal option as our event marquees can fit most gardens, lawns, or patios. Our Mini marquee and Pagoda marquees are the perfect size for a small garden party.
Our Mini marquee & Pagoda marquees are the perfect option for small garden parties, events & gatherings for any season of the year. If you are looking to hire a marquee or gazebo then look no further as the Mini or Pagoda is exactly what you need.
The Mini marquee can be set up on any type of surface including a grass lawns and garden patios as it can be staked out or weighted down. The Mini marquee is easily set up along with lighting, flooring, accessories and furniture.
Prices start from £175 plus VAT for the Mini marquee and the Pagoda marquee starts from £330 plus VAT.
Sizes:
10ft by 15ft
15ft by 20ft
15ft by 30ft
20ft by 30ft
(* Other sizes options available)
If you are not sure if you cna fit a marquee in your garden take a look at this guide. If you are still not sure then get in contact to book a site visit
This marquee can be easily connected to additional mini marquees to create the space and room you require.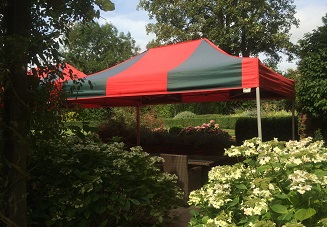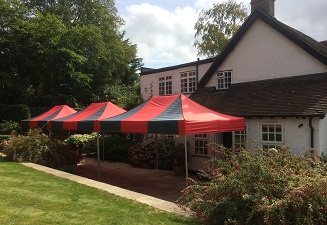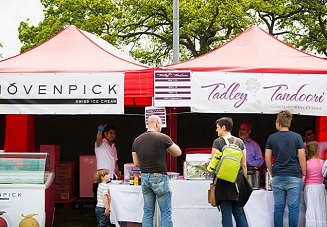 Made from a high tensile aluminium frame designed and built to be sturdy and strong but lightweight. The Mini marquee is stable and durable making it ideal for all weather conditions. This marquee is designed and built to a high quality and manufactured to the British Safety Standards BS7837.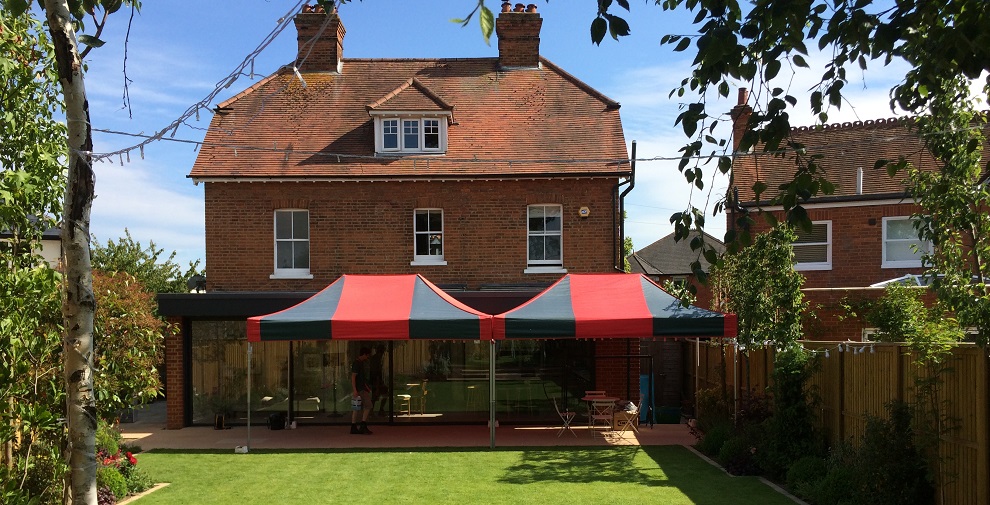 Events and Festivals:
Our Mini Marquees & Pagoda Marquees are great for music and community festivals and we are proud to have supplied to many local events. The Mini marquee is great for small stage covers, Stalls, Catering marquees and Back Stage areas. We have provided our maruqee hire to Reading Festival in Berkshire and Wilderness Festival in Oxfordshire. We have also provided out marquees and services to the venue that hosts Boomtown Festival in Hampshire/Surrey.
What is a Mini Marquee?
Mini marquees are generally a term used for any event marquee that is small and compact which can provide standalone structures of not more than 6x6m. These include both out LEX Mini Marquee which is a gazebo and our smaller Pagoda marquees which are 5x5m and 6x6m.
All the Mini marquees we have at LEX can be linked together to create a larger space. We supply our small garden marquees to different events including private garden parties, wedding receptions, corporate events and festivals. At weddings and private events our Mini marquees and small garden marquees are usually hired to provide cover from the elements in smaller gardens, lawns or patios that cannot fit a larger Capri or HEX Marquee. Our corporate and festival customers tend to hire the Mini marquees gazebo for catering and entertainment facilities.
Our Mini marquees and event marquees are supplied with a range of accessories to support all types and sizes of parties and events. The Mini marquee includes side walls meaning the customer can block off some or all the openings depending on the event and weather etc.
The Mini marquee can be erected and installed in a variety of locations and can withstand all weather conditions. All our small garden marquees can be provided with flooring, lighting and heaters as well as furniture items like tables & chairs. Like all our marquee hire accessories, furniture and event services can be added to the booking easily.